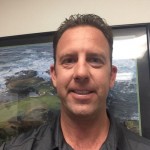 Ace Janitorial Services was founded in 2001 by owner Rob Beckerley and has quickly grown to one of the premier janitorial services in San Diego.
We provide services to facilities of all sizes; from offices of only a few people to buildings over 100,000 square feet. With over 150 clients from Point Loma to El Cajon, through Sorrento Valley, and up to Carlsbad and Vista, we service all of San Diego County.
All of our employees go through a thorough background check and they are fully documented, hard working and trustworthy. More importantly, they are ready to serve you our customer to the best of their ability.
Ace Janitorial Company has incorporated Green Cleaning into our daily cleaning methods. We also are full service janitorial company, so whatever your cleaning needs are we are ready to help. We clean carpets, strip and wax floors, clean bathrooms, green clean and more.